Our goal is to make sure wedding photography is the easiest part of your wedding day.
With us there is no reason to worry about remembering every little perfectly planned detail because we're here to take care of that for you. Your first steps to a worry free day are simple. First check out the gallery, second review our prices, last contact us today and we'll take it from there.
Below are some wedding photography packages that we've put together as a starting point. If you don't find what you want we welcome the opportunity to customize a wedding photography package tailored especially for you.
FULL BEARD
$
2499
Our Most Popular Package
Starts With 8 Hours
1 Photographer
Online Gallery
20 Page Album
Printing Rights
FRENCH FORK
$
3199
Add A Second Photographer
Starts With 8 Hours
2 Photographers
Online Gallery
20 Page Album
Printing Rights
GOATEE
$
1599
Saturday Availability Varies by Season
Starts With 4 Hours
1 Photographer
Online Gallery
20 Page Album
Printing Rights
See What Past Clients Have To Say
REVIEWS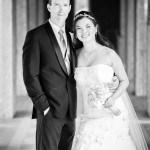 Yulia & Barry
Alex was amazing to work with. He did a wonderful job capturing our special day. He was very flexible and very knowledgeable about lighting and ideal poses. He not only captured my beautiful day, but also the story behind it. I can revisit my dream day over and over again by just looking at the pictures. Thanks, Alex! It was such a beautiful day and you made it perfect.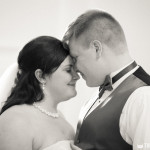 Megan & Chalen
The bearded studio did an excellent job on our wedding photos. All questions and concerns were addressed promptly and the service was great! He listened and gave us what we wanted while adding his own creative edge to our photos! Alex did a fantastic job!
Find out if we are available on your wedding day.
CHECK OUR AVAILABILITY
Or feel free to call or text anytime 515-419-3019